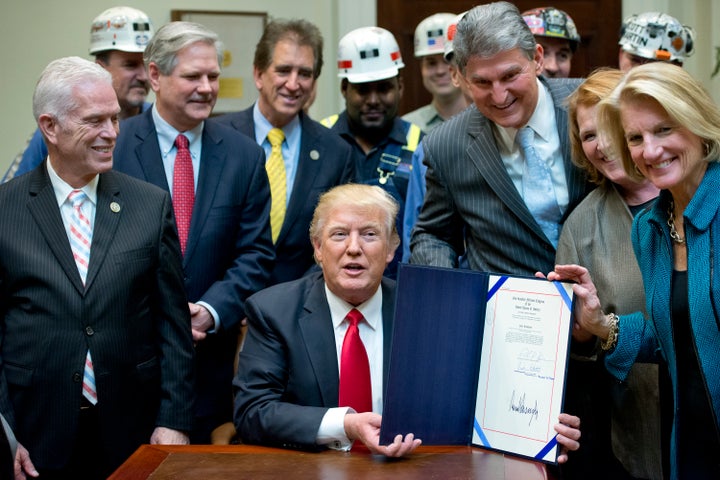 GETTY IMAGES
Trump signed H.J. Res. 38, which repealed the Stream Protection Rule, in the Roosevelt Room of the White House on Feb. 16, 2017.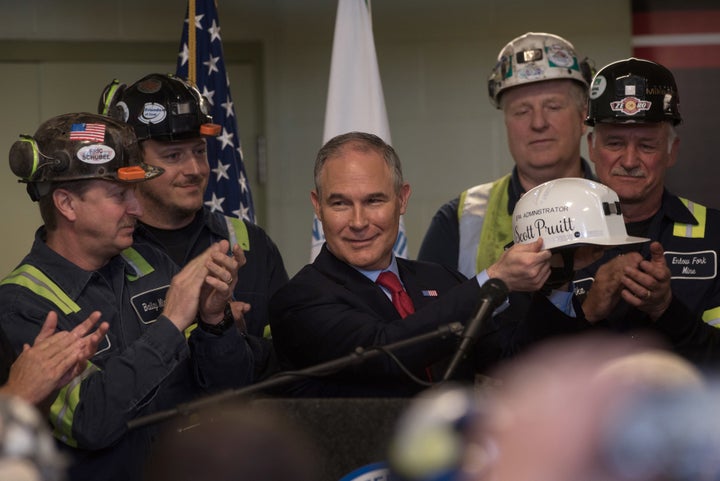 JUSTIN MERRIMAN/GETTY IMAGES
EPA administrator holds up a miner's helmet that he was given after speaking with coal miners at the Harvey Mine on April 13, 2017 in Sycamore, Pennsylvania.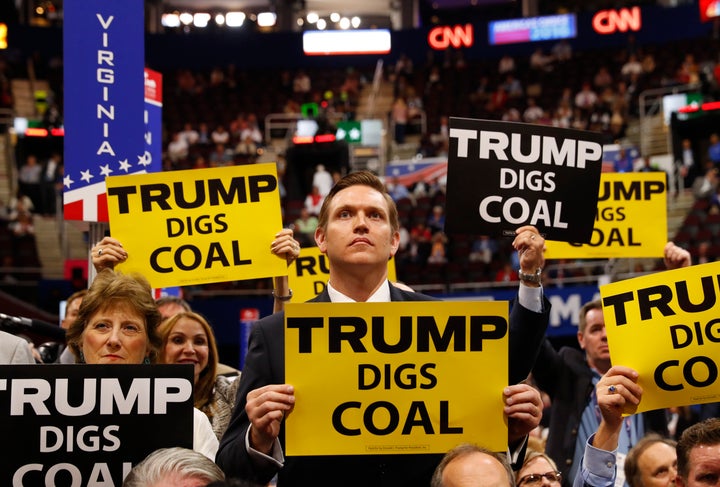 AARON BERNSTEIN/REUTERS
Delegates from West Virginia hold signs supporting coal on the second day of the Republican National Convention in Cleveland, Ohio, July 19, 2016.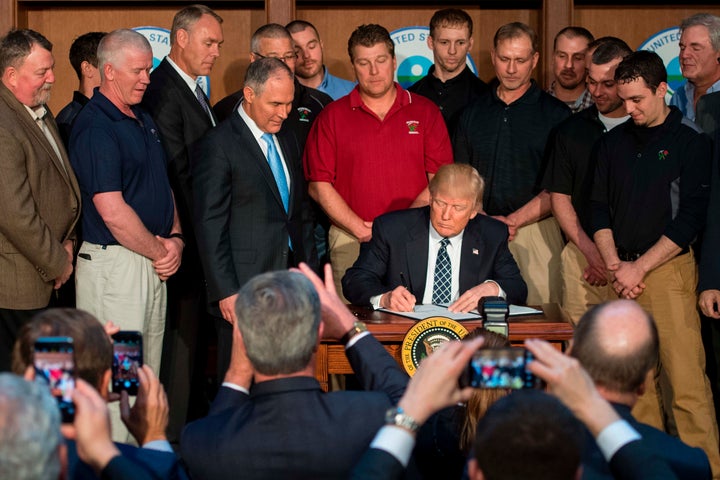 JIM WATSON/GETTY IMAGES
Surrounded by miners from Rosebud Mining, Trump signs the Energy Independence Executive Order at EPA Headquarters in Washington, DC, March 28, 2017.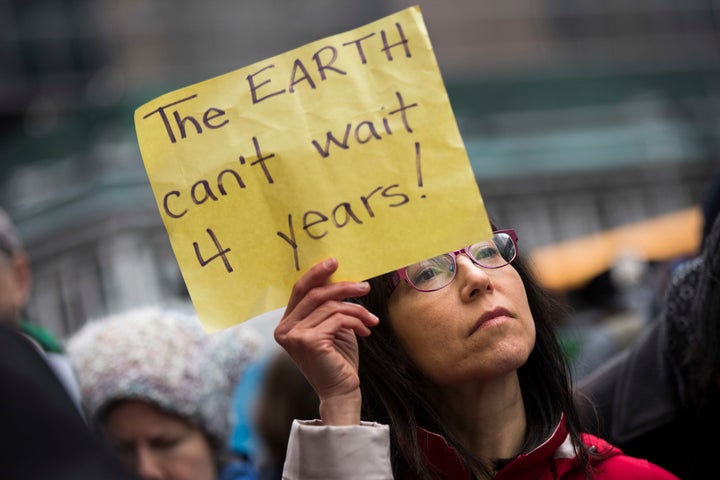 DREW ANGERER/GETTY IMAGES
Activists rallied in support of the EPA outside of Senate Minority Leader Chuck Schumer's (D-NY) Midtown Manhattan office, April 4, 2017 in New York City.